About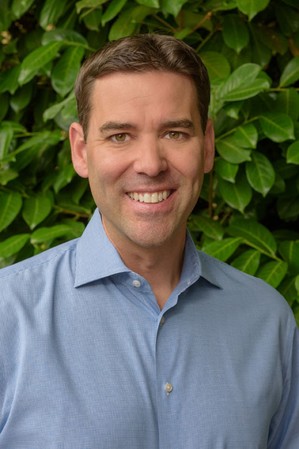 Download high-resolution portrait.
For State Senator Rob Wagner, it's always been about education and investing in the future of Oregon. Growing up in a family of teachers, Rob knows that education is how we build a progressive future. Rob grew up in our community and graduated from our local public schools. He is proud to represent the communities of Lake Oswego, West Linn, Tualatin, Southwest Portland, Rivergrove, Durham, and the Stafford Hamlet. As the only state senator representing all three metro area counties, he has unique insight on the challenges and opportunities for the region.
In the legislature, Senator Wagner serves as the Senate Majority Leader and chairs the Senate Committee on Rules and Executive Appointments and the Ways and Means Subcommittee on General Government. He has played a key role in the statewide budgeting process, emphasizing fiscal responsibility and strategic investments for critical programs statewide, while simultaneously listening to the needs of his community.
In the 2019 legislative session, Senator Wagner was a chief co-sponsor on three important pieces of legislation. Senate Bill 664, which requires the teaching of the Holocaust and genocide; Senate Bill 52, "Adi's Act", which requires school districts have plans in place to address youth suicide; and Senate Bill 52, which allows community colleges to offer applied baccelaureate degrees to students seeking a four year education in career training.
Rob's never been afraid to step up and get to work – helping lead statewide efforts on tax fairness, social justice, and environmental protection, and helping our low-income students stay in school and move into good careers. Rob graduated from Portland State University and earned a Master's Degree in Public Policy from George Washington University. His introduction to the Oregon Legislature came early, serving as a legislative aide in the Oregon House of Representatives in the late 1990s.
Professionally, Rob served in a leadership position with Portland Community College, overseeing community outreach and the PCC Foundation. He spent a decade working for Oregon's teachers, faculty, health care workers, and academic support workers at the American Federation of Teachers-Oregon. He was appointed by Governor Ted Kulongoski to serve on the state board for the Oregon Commission for Voluntary Action and Service, the agency that oversees the AmeriCorps program. He currently serves on the Task Force on School Safety and the Attorney General's Sexual Assault Task Force.
Today, Rob and his wife Laurie live in the Forest Highlands neighborhood, where they're raising their four kids just down the street from his parents. Zack and Mia are completing their Junior year at Lake Oswego High School, Carlo is a Freshman, and Alex attends Lake Oswego Junior High School.