Vision and Priorities
The issues we're dealing with today won't go away without real work, commitment, and creativity.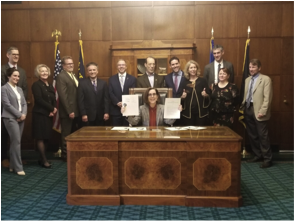 We need leaders that stick around, engage in tough debates, and don't shrink from the challenges of this moment. I envision an Oregon where everyone has the support to thrive, where we welcome new neighbors to inclusive, equitable, and affordable communities, and where hate and the wounds of the past are healed through the power of community and respectful conversation. 
With over 25 years of experience in Salem - working as a legislator, staff member, and an advocate for students and teachers - I have the skills and track record to deliver on that vision.
In the legislature, I serve as the Senate Majority Leader and chair of the Senate Committee on Rules and Executive Appointments. During my service to Senate District 19, I've championed important legislation that's moving Oregon forward. My steady leadership has brought major investments to our district and helped pass landmark legislation on education, clean energy, environmental protection, gun safety, criminal justice reform, and workers' rights.
Community Investments
$3 million to help Habitat for Humanity Portland/Metro East to purchase two properties for affordable housing units in Lake Oswego and SW Portland.

$1 million to support racial justice and equity in the south metro region through grant programs administered by Seeding Justice.

$900,000 to support SW Trails, the City of Portland's Bureau of Transportation, and the Oregon State Parks and Recreation Department in completing the Hillsdale to Lake Oswego Regional Pedestrian Trail.

$270,000 for crucial renovations at Tryon Creek State Natural Area.

$800,000 of grant program funds to the Oregon Sexual Assault Task Force (SATF) and the Oregon Coalition Against Domestic and Sexual Violence (OCADSV) to build infrastructure and capacity for a variety of organizations to implement violence prevention education in K-12 and other community settings.

$500,000 to support Clackamas Womens' Services help to survivors of sexual and domestic violence.
Education
Requiring instruction on the Holocaust and genocide in Oregon schools -

making sure kids learn important lessons from difficult history through age appropriate instruction

. 

Responding to families who have lost children -  passed Adi's Act to require all schools have a plan in place to address youth suicide.

Making sure our schools are welcoming - passed Carson's Act to confront

bullying, cyberbullying, intimidation, and harassment in Oregon schools.

Securing new investments for the Oregon Recovery High School Initiative - helping kids that have struggled with substance abuse to chart a new course.

Reversing decades of disinvestment by supporting record investments in Oregon's students and schools.
Supporting Clean Energy and Protecting Oregon's Environment
Voting to support 100% renewable energy for Oregonians.

Strengthening forest stewardship and water conservation for future generations.

Improving wildfire response policies to protect vulnerable communities.

Protecting our working lands to keep our fisheries healthy and preserve wildlife.

Reforming the Oregon Forest Practices Act and protecting the Elliott State Forest.
Community Safety and Criminal Justice Reform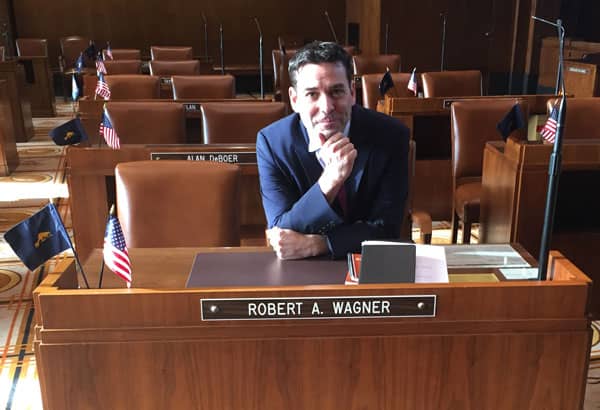 Requiring safe storage of firearms, banning guns from the Capitol building, and giving local communities the ability to ban guns in their public buildings. 

Giving Oregonians the opportunity to vote to remove racist and unjust incarceration practices from the Oregon Constitution in the November 2022 election.
Supporting Workers and Businesses
Promoting job creation for rural, and traditionally marginalized communities.

Assisting businesses in navigating pandemic restrictions and recovery.

Advancing workplace policies that support working families.

Protecting collective bargaining rights for Oregon workers.

Championing payments to frontline workers that kept our economy going during the pandemic.
Welcoming New Oregonians
Helping young immigrants fleeing abuse and violence to build a future in Oregon with a trusted guardian.

Providing support to Afghan refugees fleeing the Taliban to build a prosperous life in Oregon.

Funding legal services for immigrants wishing to remain with their families.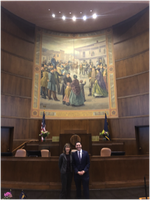 I've never been afraid to step up and get to work – building coalitions and bridging divides on some of the state's toughest issues. Every time I look up at the mural on the Senate Floor, I am reminded what a privilege it is to serve in the Senate and represent everyone of my constituents. I am reminded of the beautiful and varied landscapes and communities across our state.  And I am reminded of the bright future ahead of us as we emerge from the difficulties of the pandemic to build a better Oregon together.