Let me tell you about Kate
The year 1997 was very important for me. It was when I first dipped my toes in Oregon's politics as an intern for then State Senator Kate Brown.
I will never forget how kind and present Senator Brown was with me. Kate truly cared about my ideas and my future. To her, the most important issue has always been helping to prioritize what matters to Oregon. She never once cared about her ego – it was always about giving Oregonians the chance for a brighter future.
This is what Kate Brown has done her whole career. With true grit, she has advocated for workforce training and providing pathways out of poverty, equal pay for equal work, protecting children from abuse, protecting the integrity of our elections, and moving Oregon toward a clean energy future.
Most of all, as parents and passionate advocates for public education in Oregon, my wife, Laurie, and I are proud to stand with Governor Brown as she leads the way with concrete strategies to support our students from cradle to career.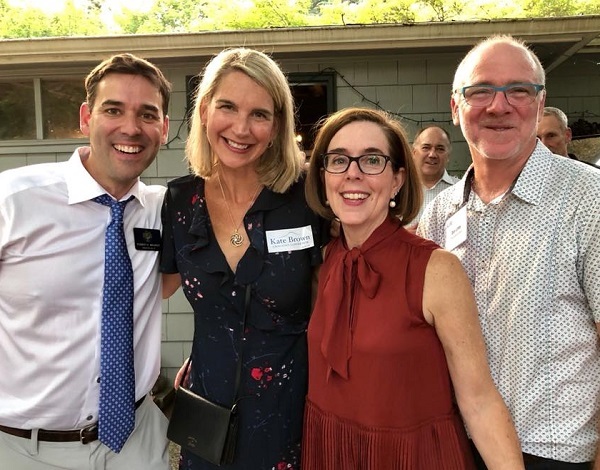 To this day, Governor Brown and I still joke about how long I interned in her office before I got a paying job in the Capitol. But we always agree on one thing – that we must continue working every day to do the best we can for all Oregonians.
Now as a State Senator myself, I am so proud to stand with Governor Brown to fight for her re-election and to help her build a brighter future for all kids. Please stand with me by voting for Kate on November 6.
Rob
p.s. Email me if you'd like to find a time to join me on the doors turning out the vote for Kate!
Posted on October 16, 2018.