Making 2022 a walk in the park
You may have met us before out on the local trails, but if not, we're Bodhi and Beatle, the dynamic dog duo from Oregon Senate District 19!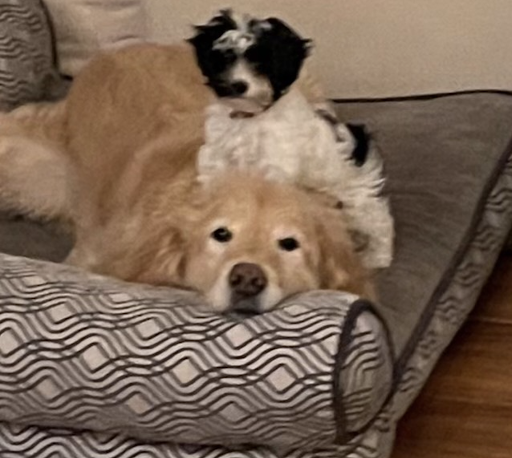 With so many reasons to be thankful this year - where do we start?
Last year, you heard from Rob about how we lent a helping paw to new Oregonians looking to build a better life in our state. You heard how we stepped up to help kids catch up with their training after some pandemic disruptions. And you heard about Oregon Democrats helping many people (and pups) keep a roof over their heads (it's cold outside!).
We hear a lot from Rob about his priorities for Oregon in 2022, so we're going to break it down for you.
We need to be proud of our democratic values - the news can be negative, but putting our tails between our legs doesn't help make things better.
We need to perk our ears up for good news - there's so many dedicated people making our state a great place to live!
Campaigns are a dog eat dog world - please help us sniff out the resources to win big up and down the ticket in fall 2022!
Will you help Rob add some new Democratic members to his pack in Salem in 2022? Together, they'll work til they're dog tired to keep moving Oregon forward!
With tail-wagging cheer, thanks for supporting Rob to make Democratic campaigns a walk in the park this year!
Happy New Year! May 2022 be bright for you (and your furry friends, too).
Bodhi & Beatle
Posted on January 5, 2022.