We must learn from our past
As we get further and further away from the Holocaust, we lose survivors and, with them, the stories they lived. We lose our history. And fewer and fewer students understand the atrocities that happened.
I'm proud to introduce a Holocaust and genocide education bill that would require our schools to teach age-appropriate material in classrooms.
In December, we lost a Holocaust survivor, our friend, Alter Wiener, who was the inspiration for this bill. Alter shared a simple message with thousands of students: The true indicator of the future is the past. And if we do not learn from the past, we are doomed to repeat it.
Now Claire Sarnowski, 14, at Lakeridge High School, is leading the effort to pass the genocide education bill.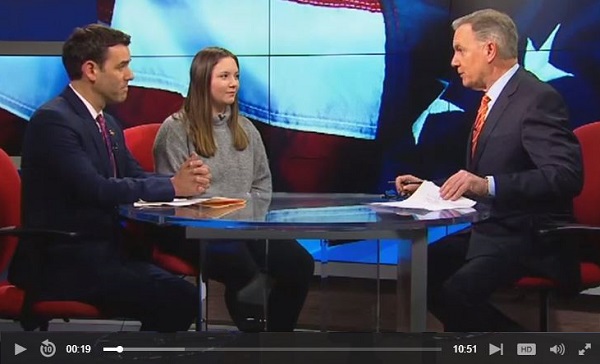 In today's climate of racism, hate, and appearances of swastikas showing up, it's more important than ever to remember our history. And remember what can happen when we are complicit.
Watch Claire and me discuss the bill with KATU's Steve Dunn.
In Alter's memory,
Rob
Posted on February 8, 2019.